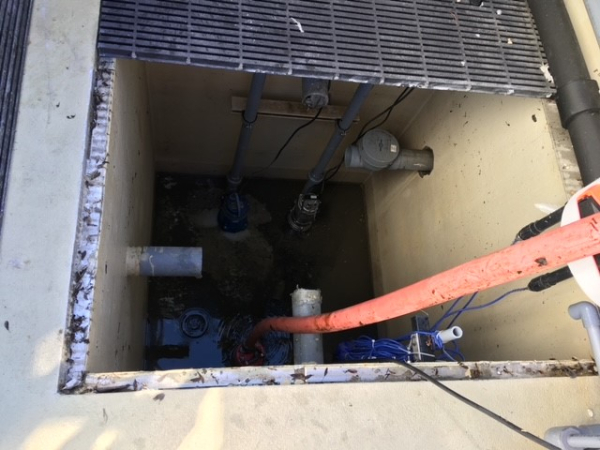 Wastewater Lift Stations
Lift stations perform an essential function in municipal pump systems in which wastewater isn't collected or
transferred by gravity and needs to be conveyed from a low elevation point to a higher elevation point in your pump
system. Waste stations are generally used in wastewater conveyance systems and can reduce the overall cost of your sewer system construction by avoiding expensive and complex excavation processes. Flo-Line carries innovative, pump technologies that include:
 Sulzer ABS XFP Series Explosion Proof Submersible Pumps
 Sulzer Piranha Grinder Pumps
 Sulzer RW/XRW Series Mixers
 Complete Lift Station Packages including controls and instrumentation.
Municipal Water Pumps
Flo-Line Technology offers a complete lineup of pumps to meet your municipal pumping needs for the following pump types.
 Submersible Pumps
 Wet-Well Pumps
 Dry-Well Pumps
 Centrifugal Pumps
 Wastewater Pumps
 Vertical Turbine Pumps
 Municipal Cake Pumps
 And More
Contact Us for your Sewage Lift Station Needs
Flo-Line Technology also offers a full line of municipal pumps from leading brands and complete pumping services.
Contact us
 today to request a quote or speak to an experienced staff member.